This post was last updated on December 9th, 2013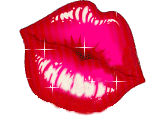 Salutations,
I am Shoshana Rose (aka: Shoshi Free, SeXy Shoshana, Soveriegn Shoshi, Shoshilay & SOBER SHOSHI, LOL!), born in Boston, Massachusetts and raised in Cardiff-by-the-Sea, Encinitas, San Diego, California.  I am 49 years young, a Mother of two grown men and Grand Mother of two young lads.  For the past 5 years I have lived in the Orlando, Florida area; close to my sons and the youngest of my two grandsons (yes!—I started breeding early in life and am very glad that I am a young granny, TYVM!)
When people ask about my heritage—because they never guess that I am American—I tell them: "Oh, you know…I'm the typical Yankee mutt; a blend of Eastern and Western Europe with a tad bit of Native American tossed-in."  Usually that gets a chuckle from the inquirer and I proceed to define my mutt heritage:…
On my Father's side, I am Scottish and Polish.  His Mother was 100% Scots and his Father, 100% Polish.  Both sets of my Great Grandparents on my Father's side came to the USA on an immigration ship around the turn of the last century (early 1900's).  They left their motherland to find the proverbial pot-of-gold at the end of the rainbow; here in beautiful, fucked-up America.  Doubtless their generation found a much better situation to build a life upon than we do here and now.
On my Mother's side the blood-lines are more muddled.  From what I can understand from the record (as she has been gone from this physical world since October 24th, 1990 so I can not ask her questions) her heritage was a mix of German and Irish with some Cherokee DNA thrown into the pot somewhere along the line.  I have not verified this information with documentation, having chosen to embrace my Scottish roots, foremost.
For the most part my life is full and beautiful and when I may, at times, find it dull, chaotic or otherwise frustrating, I DO ART!  And I write.  Paint.  Pray.  Sing.  Fantasize. Visualize. Masturbate.  DANCE!
DANCE!
DANCE!
D A N C E P I R A T I O N!
This blog you are visiting is about two years old.  I began it after being sober for four months, in September 2011.  Before shoshifree.com I had many and various blogs, youtube channels and places scattered throughout the web; put up and taken down at whim, dating back to March 2007 when I began modeling for cameras.  Since then it's been a wild ride trying to figure out how to be my very-open, free-spirited self, and yet discreet at the same time.
Balance. 
Balance is the key I have needed and now I can honestly say—six months from my 50th birthday (next April 16th, 2014)—that I have finally arrived at a place where I have struck a good balance.
As you can plainly see by the images and text on this blog, I used to be a DRUNK!  Yep, and I'm not ashamed to say so.  I strive to be open and honest.  Nevertheless, it's been no easy thing to arrive at the place where I openly admit the appalling existence during my alcoholism, for that time in my life was f***ing AWFUL and truly embarrassing; literally!  However, with exactly six months left to go before I turn a whopping FIFTY 50 years old, I have decided to share the dark times with my readers, in the hope of possibly inspiring other DRUNKS out there who want to get SOBER.
I want to inspire you to new habits and to help you to imagine a clearer view of who you are as a sober person, already.
Can you see yourself as a sober person; a new and better you in your mind's eye?  Because that's what is needed before you will
get the victory.
Our human capacity to imagine is linked to what I call "the other realm".  This is a place that exists outside of time and place.  This is where you need to visit in your mind and to see yourself clean, sober and living a beautiful life.
SEE IT!
~WHY I AM SO OPEN FOR ALL THE WORLD TO SEE~
I decided not to wait until I had already "arrived" and instead to share my on-going creative progress with the world. "Art is a journey, not a destination" and further, "The journey is the destination".  So welcome to the real me, at home in my skin even if not always so at home in the physical, mundane realm.  A mystic at heart but one who strives to remain grounded too, I am a middle-aged Aries female born in the year of the Dragon and boy does it show!
And in letting go of all my haunting fears—that evil censor in my head that for years would chide me for my creative dreams—-at long last I am experiencing TRUE LIBERATION!
I strive to live every day to the fullest, taking to heart the philosophy of "NOW"—-being 'in the present'—-fully realizing the solemn truth in Braveheart's admonition:
"EVERY MAN DIES, BUT NOT EVERY MAN REALLY LIVES".

And too, "…to live deliberately….to live deep and suck out all the marrow of life…to put to rout all that was not life; and not, when I come to die, discover that I had not lived."

~Henry David Thoreau
Among other things, I am a diarist and write prolifically; every day.  My very first diary was given to me by my mother when I was still a virgin.  I wrote in that little, green book with the lock on it until I FOUND THE JOY IN BOYS!  Consequently there is a huge gap in my written history from the age of 14 through just after the birth of my youngest son, now 26 years old.  Since then I have hand written over 100 large, volumes of journals, countless digital diary entries, numerous erotic fantasies, an untold number of blog posts and approx. 150 original poems that I began to create after magically becoming a poetess, on Martin Luther King Jr. Day—January 21, 2002—while on an 18 month-long sabbatical in the tiny mountain home that I came to call: "The Cottage of Rest."
In addition to writing, I enjoy and practice many various forms of art, including but not limited to, the Western dance forms: Jazz, Modern & Ballet, which I devoted over 5 years of study and practice in learning; taking weekly classes at a local Community College in my home town of San Diego.  I have been known to dance my heart out at home, for youtube viewing, fusing classical dance genre's with Folk, Belly Dance & West African movement. FUSION DANCE!  Belly Jazz!  Gypsy Folk Dance!  FREEDOM!
During my treasured, quiet times when I am not writing, I love to research, read & recite dramatic literature and poetry, entertaining myself quietly in my room since childhood. I POSITIVELY AM IN LOVE WITH BOOKS AND THE WRITTEN WORD!  I am a person who enjoys a lot of alone-time to muse upon art, life, love, sex, dance and all things ethereal & mystical.
And to ensure that I always start my day at my pen and paper, for the past 26 years I have made it a habit of rising very early in the morning, usually before 5am. This is when the world is a hushed paradise for indulging one's deepest notions on life. Musicians, mystics and millionaires tout the benefit of an early-to-rise habit—mind magic!
If you want to find your passion, your soul, make a habit of rising before the rest of the world, make a pot of coffee, grab a pen and open your core on the page.  ENLIGHTENING!
I hope that you will enjoy my blog-website here at SHOSHI FREE and most of all that you'll find something to inspire you! If you want to see more of my creative expressions, locate my Coat-of-Arms on the top right of this blog.  There you will find a link to my full profile on Gravatar, along with the other various services I employ around the web.  Feel free to leave a comment with your thoughts and I will reply to you.
WORLD IN WINTER
The world seems dead
But it's only sleeping
Just like in winter
When no life is creeping
For under the snow
Or deep within dens
Lies the promise of life
Cold that greening amends
Flowers & babies all ready
To burst from the womb
Of beasts & the prairies
People's souls up from gloom
The anguish of prisoning
Deep within walls
Of man's cruel inventions
Institutional halls
You are alive dear one!
Let it be told
God Himself is your refuge
To have and to hold


This slideshow requires JavaScript.
May the LORD (YHWH) bless you and guard you -
יְבָרֶכְךָ יהוה, וְיִשְׁמְרֶךָ
("Yebhārēkh-khā Adhōnāy weyishmerēkhā …)
May the LORD make His face shed light upon you and be gracious unto you -
יָאֵר יהוה פָּנָיו אֵלֶיךָ, וִיחֻנֶּךָּ
("Yāʾēr Adhōnāy pānāw ēlekhā wiḥunnékkā …)
May the LORD lift up His face unto you and give you peace -
יִשָּׂא יהוה פָּנָיו אֵלֶיךָ, וְיָשֵׂם לְךָ שָׁלוֹם
("Yissā Adhōnāy pānāw ēlekhā wiyāsēm lekhā shālōm.")
38Ye have heard that it hath been said, An eye for an eye, and a tooth for a tooth: 39But I say unto you, That ye resist not evil: but whosoever shall smite thee on thy right cheek, turn to him the other also. 40And if any man will sue thee at the law, and take away thy coat, let him have thy cloke also. 41And whosoever shall compel thee to go a mile, go with him twain. 42Give to him that asketh thee, and from him that would borrow of thee turn not thou away.

43Ye have heard that it hath been said, Thou shalt love thy neighbour, and hate thine enemy. 44But I say unto you, Love your enemies, bless them that curse you, do good to them that hate you, and pray for them which despitefully use you, and persecute you; 45That ye may be the children of your Father which is in heaven: for he maketh his sun to rise on the evil and on the good, and sendeth rain on the just and on the unjust. 46For if ye love them which love you, what reward have ye? do not even the tax collectors the same? 47And if ye salute your brethren only, what do ye more than others? do not even the tax collectors so? 48Be ye therefore perfect, even as your Father which is in heaven is perfect.

From the Sermon on the Mount of Olives
THE GREATEST ARTIST OF ALL!
Who was the greatest artist
that you've ever heard about?
Was it Van Gogh or Picasso
or do Da Vinci you tout?
Me, I cast my vote for God
as the greatest artist of all
To prove my point I'll say
just go view a waterfall
Or how about that sky
now who's painted clouds like those?
Look up, you can almost imagine
the angel's breath that blows
And what of dear friend tree
from once all mankind ate?
Pick some fruit & perhaps you'll agree
back to such is our fine fate
Ah yes, and please also consider
our dear, tough friends the rocks
Maybe you wear one on your finger
but did you know, Mr. Boulder, he talks?
And what of the flowers? What of the birds?
And what of your fine face?
Dare I say you look better in person
than in picture frame set in it's place
Yeah, God is the Greatest Artist
who ever walked on this earth
Not the camera, screens, or the masters
but the One who gives our souls mirth
The only One to grant earth's rebirth
A poem by Shoshana Rose
Written in 2002
at the Cottage of Rest in Ramona